CMM Saws, Notchers, & Welders
for the PVC, WPC, Composite, Aluminum, Wood, & Steel Fence, Deck, & Rail Industry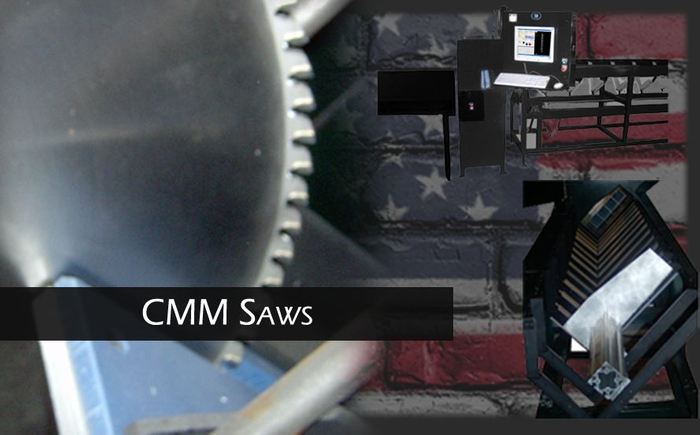 Automatic Saws
CMM VCS 16, VCS 20, VCS 24
FEATURES
18 - 20" Blade * 16' Infeed V-Table * 8' Drop V-Table * AOO Technology * Windows XP (OS) * Ethernet Port * Industrial Embedded Control System * Industrial Clamping System * Ball Screw Technology * ForceDRIVE Technology * IntelliSAW Software * Programmable Cut Length* AC Servo Control System * VGC Control
ACCESSORIES
20' Cutting * 24' Cutting * 22" Blade Size * 24" Blade Size * Custom Lengths * Auto Load System * Aluminum Cutting * Automatic Banding * Network Interfacing * Auto Stacker System * Optimization Software * Bar Code Capabilities * Chip Collection System * Additional Drop Table Length
Our VCS-Series Cut-Off Saw features a Patented V-Table. This V-Table holds all of the parts in the cavity together. This system can add about a 400% increase to your production, and it gives you greater accuracy. The software calculates your measurements automatically. This would be impossible to get without a CNC saw.
The VCS-Series is equipped with ATD, and it meets OSHA specifications. This saw is a must for your company, if you are concerned about safety and production. Cuts: (1) 6.5" x 6.5" post at once, (3) 5" x 5" posts at once, (4) 4" x 4" posts at once, (5) 2" x 6.5" rails at once, (80) 1" x 1" pickets at once, (30) 7/8" x 3" pickets at once.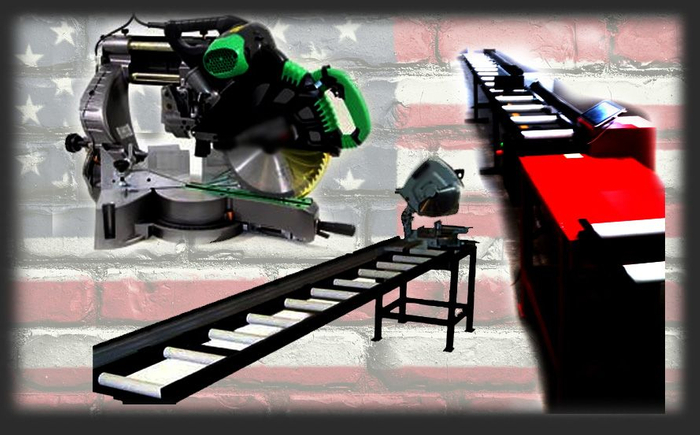 Manual Saws
CS-12, CS-14, CS-12 ALP, CS-14ALP
FEATURES
12.5", 14", or 15" Blade * 9' Drop Table 11' Feed Table * Handles a 24' post * Industrial Measuring Arm * Manual Positioning System
ACCESSORIES
Extra Saw Blades * Semi Automatic Banding * Vaccum Chip Collection System * Additional Table Length * Additional Drop Table Length * Pneumatic Clamping System * Automatic Positioning System * Additional Measuring Arm Length
Our Manual Saws cuts up to a 5x5 and come with a complete frame kit and roller tables. Add a Lineal Positioner for easier use.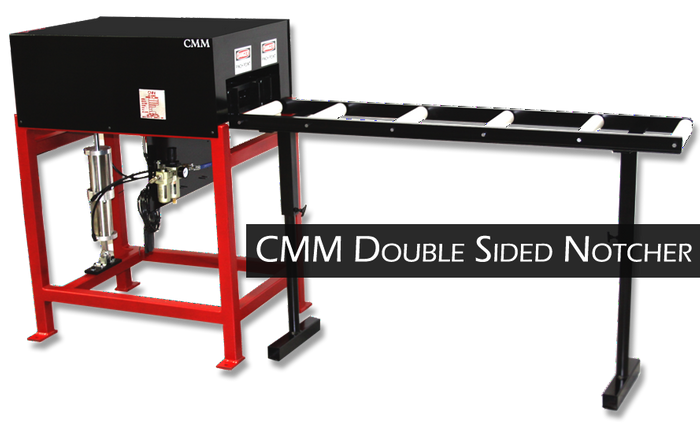 Notchers
CMM Notch-A-Lok, CMM Notch-A-Lok 2
FEATURES:
5' Freestanding Roller Table * Safety Lockouts * Actuator * (2) 3/4" Notch for Rails (4" Center to Center) * 1/2" Notch for Pickets * State of the Art Notching Technology * Pneumatic Control System * Dual Action Cylinder Technology * 10 CFM, 90 PSI
OPTIONAL FEATURES:
Multi Position Dies in 1/2" Increments * Extra Dies * Extra Punches * Automatic Notching * Additional Table Length * Notcher can be integrated into your new or existing extrusion line and can work without any human interface. Notches Both Sides per Cycle * Notches Both Pickets and Rails
QUICK SETUP! EASY TO OPERATE!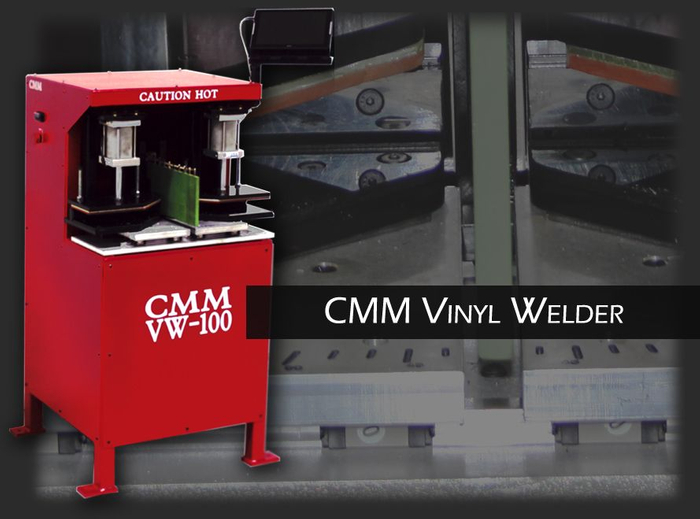 Vinyl Welder
The VW-100 is the first Vinyl Welder designed specifically for the Vinyl Fencing Industry. CMM's Engineering Team has designed this masterpiece to stand out among all other vinyl welders. Unlike the "window welders" the VW-100 uses no spacers, templates, or jigs. There are no long changeover times! The VW=100 will weld gates and straight posts! Extend a post or make a vinyl gate!
FEATURES:
Android System * Safety Lockouts * Protective Guarding * Single Point Welder * 0 to 60 Degree Scale Teflon Coated Heat Plate * Variable Temperature Control (0 to 525 degrees) * Fully Programmable Cycle Times * Top Pneumatic Clamping System
OPTIONAL FEATURES:
Corner Cleaning Kit * Material Stands * Extra Heat Plate * Two Point Welding * Four Point Welding